LIBERTY WAY
PICTURES AND PRICING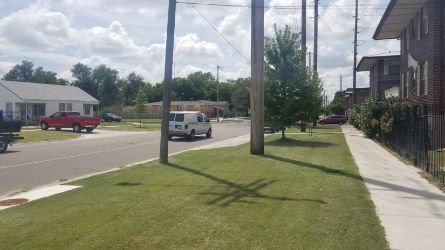 The entry fee is $100 and is non-refundable, depending on the application we could require up to 4 weeks paid up front. 
Fully Furnished Private Apartments
Furnished 2 Bedroom Apartment - $95 per week per resident.
Furnished 2 Bedroom Apartment with a Dining Room - $105 per week per resident All utilities are paid for at Liberty Way Apartments. These include water, trash, electricity, 48 channel direct TV and WIFI. Your fee is paid on a weekly basis.
Safe, Secure, and Supportive
Security features include 24 hour monitoring by cameras, security access to entry doors and a well lit parking lot. Each resident has their own secure access key to open entry doors ad parking lot. We offer community gathering areas where 12 step meetings, bible studies, special events and socializing occur. At Liberty Way there is a sense of belonging that helps keep everyone recovery minded and accountable.
Click on the Picture to View the Photo Gallery and Large Image
Liberty way
More about Our Community
Liberty Way promotes accountability, friendship, and family. We hold mandatory weekly meetings to help support our residents. Every meeting is concluded by saying the Lord's Prayer.